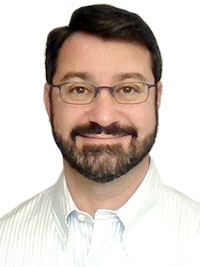 Atlanta, GA., January 9, 2019 – Ailevon Pacific Aviation Consulting LLC is pleased to announce that Jordan Kayloe has joined the firm as a Director. Jordan will be assisting both domestic and international clients in reaching their air service development goals.
Jordan has over 25 years of experience in the aerospace and aviation industries. Jordan is a frequent speaker at travel industry conferences and appears at aviation events around the globe. Prior to joining Ailevon Pacific, Jordan spent a decade at Diio, leading the firm's sales and support efforts for its industry-leading web-based aviation data products. Before that, Jordan spent two years as a consultant at Diio's sister company Seabury Airline Planning Group advising on airline network planning, and air service development programs. Jordan's direct airline experience came as the Manager of International Route Planning at US Airways, where he led the team developing the carrier's network strategy in Europe and the Caribbean. He started at US Airways in the Financial Analysis department. Jordan also served nearly a decade as an officer in the U.S. Air Force.
Jordan holds a Bachelor of Science in Computer Science from Stanford University, a Master of Science in Computer Science from the Air Force Institute of Technology, and a Master of Business Administration from Harvard Business School.
"We are thrilled to welcome Jordan to the APAC team," said Brad DiFiore, Managing Director, "Jordan is well-known across the air service development community. His knowledge of the latest data sources and analytical approaches will be an incredible asset to our global client base."
Ailevon Pacific Aviation Consulting is an aviation industry consulting firm, providing advice to Boards, CEOs, Business Development Managers, and other senior managers to help define strategy, identify new opportunities, and build better businesses. Serving over 50 airports and related entities throughout the Asia Pacific region, the Americas, Europe, and beyond, Ailevon Pacific provides tailored, innovative, and highly insightful analysis to our clients. Across these geographies, Ailevon Pacific has worked with leading airports, tourism bodies, national, state/provincial and local governments, and other private and public sector clients.
Source: Ailevon Pacific Aviation Consulting, LLC
Media Contact: Brad DiFiore, Ailevon Pacific Aviation Consulting, LLC, (404-229-8085), brad.difiore@ailevonpacific.com