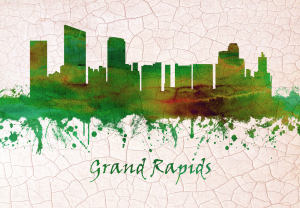 Grand Rapids is one of Ailevon Pacific's oldest clients and has been with us from the very beginning (2011!). The past eight years have been nothing short of a GRReat experience and everyone at Ailevon Pacific is so grateful for GRR's continued partnership (especially Michigan natives, Brad and Emil!). Get to know the booming city of Grand Rapids below and you'll instantly want to start planning your next weekend getaway to this beer-loving, outdoor-friendly city!
Fun Facts about GRR
Our GRReat slogan: "Getting there is better here"
Seven airlines operate out of GRR – Allegiant, American, Delta, Frontier, Midwest, Southwest & United.
32 nonstop destinations.

Ten new destinations since 2013
Recent facility renovations:

A consolidated security checkpoint and reconstructed Grand Hall welcome area
A new post-security marketplace with new restaurants, shops, lounge area, etc.
New business centers, kids play areas, Gerald R. Ford Tribute Room, Military Welcome Center, and more!

GRR has a therapy dog program – GFIA (Gentle Fur in Action)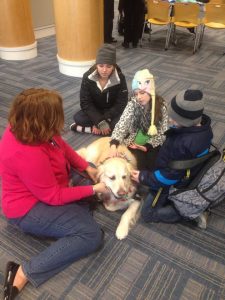 Complimentary charging stations at every gate!
"Green Coat" customer service ambassadors answering questions while roaming the concourses.
You can get rewarded for using GRR! – https://thanksagain.com/grr/
Who is Gerald R. Ford?

The 38th president of the United States.
President Ford served West Michigan as a U.S. Congressman from 1949-1973.
In 1999, Kent County International airport became Gerald R. Ford International Airport in honor of Gerald R. Ford.
His favorite ice cream was butter pecan.
His hobby was stamp collecting.

GRR was the 8th fastest growing small hub airport in the past five years (+50%!)
Did you Know?
Grand Rapids MSA population is over 1 million (+6% in the last seven years!)
Named Thrillist's "Top Up and Coming cities" (2019)
Grand Rapids is BEER city U.S.A.! We have over 60+ craft breweries!
Growth Growth Growth! – Ranked #5 from 2018's #UHAULTRENDS
Named Insider's The 30 most popular destinations for millennials
Grand Rapids named "The Best Food City in every state" for Michigan
Named Lending Tree – Number 2 best city for new small business
The Perfect day in Grand Rapids!
Breakfast @ Anna's House – candied pecan and banana French toast… hello, yum!
Activity @ Tour downtown! Visit the Ford Presidential Museum, stop by the GRAM (Grand Rapids Art Museum), walk through Rosa Parks Circle and people watch (Or ice skate in the winter – just like NYC), then stop by Van Andel Arena at night for a hockey game, a concert or show.
Lunch @ Hopcat if you're craving a good sandwich, salad, plus their famous Cosmic Fries are amazing. Or, The Mitten Brewing Company for some of the best wood-fired pizza you'll ever have set in an old firehouse.
Most Instagram worthy spot @ Frederik Meijer Gardens – a beautiful 158-acre botanical garden and park on the east side of the city
Brewery @ Founders – a must-visit in GR. Founders is the 15th largest brewery in the country and is served in 49 states, and several dozen countries.

If wine is more your scene – hope over to winery @ Reserve – amazing cheese and charcuterie, plus almost any wine you could possibly imagine.

Dinner @ Bistro Bella Vita – modern French and Italian cuisine – a foodie's heaven. Or Judsons in the BOB (Big Old Building) – they have the best steak, salmon, and desserts around!
Quote about APAC

"We absolutely love working with the APAC team. Not only do the consultants have the knowledge and skills for assisting in our air service efforts, but their personalities and relationships carry them to an elevated level of value. The team has been exceptional to work with, and Brad has personally helped mentor me in areas of aviation I was unfamiliar with. We look forward to working with the APAC team for years to come to continue our GRRowth!" — Tara Hernandez, Director of Marketing and Communications