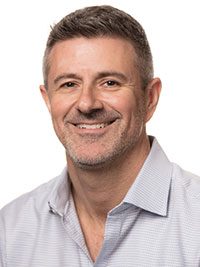 What is your favorite part of your job?
BD: I really appreciate the opportunity to work in the field I've always wanted to work in, in the industry I've always loved, with the most amazing people anybody could want to work with. Ultimately, our industry is built on long-term relationships. They are definitely my favorite part of the job.
Favorite Airplane?
BD: Today and always, the Lockheed L-1011 TriStar. I haven't flown on one yet, but I'm pretty sure the A220 will be a favorite as well. I love a long-haul widebody, but I spend far more time in narrowbodies and the A220 looks like it will be a pretty nice place to hang out for a few hours at a time.
Best piece of industry advice you have ever received?
BD: It wasn't exactly a piece of advice, but rather a package. Joel Antolini, now of Diio but then at Seabury, gave us a significant amount of helpful advice about how to start an independent consultancy. The piece I recall the best was "keep it small and simple". We've had a lot of success and have not always been able to adhere to that, but simplicity goes into every decision we make. That is why most of our employees choose to work from home and have no non-consultant staff so far.
Most unique place you ever traveled to?
BD: I've been so many unique places, but the most memorable was a luxury safari at the Mateya Safari Lodge in the Madikwe Game Preserve in South Africa. My friend and I were broke airline employees, but he managed to negotiate the trip of a lifetime at a 90% discount. We were safari ballers for sure.